Today marks a big weekend for me, my sister, and some assorted friends. Why, you ask? Well... I have... not one, not three hundred, but TWO AUDITIONS booked for the next two days. That's right folks, one audition a day until Sunday! The first one I'm doing will be ... wait for it...
Ta-da!! Dr. Jekyll and Mr. Hyde! This will also be the first PLAY I've auditioned for, the other auditions I've done have been all musicals. (
Aieda, Annie, Fiddler on the Roof, We The People, Seussical).
Of those, I only got into the last three school performances. Which is beyond awesome, because they were all a blast. I'm a little bit sad that I've never done an AYT show (the first two), but if it meant that I'd have to give up one of the Heritage productions, I'd say No way, Jose. So I'm hoping 3rd time's the charm, because I'm starting to miss the stage. So... everyone, please cross your fingers that we'll do well! This is my sister, Vanilla's first time auditioning for AYT, so double cross 'em!
Okay, so now that I've got you all thrilled and excited for Jekyll and Hyde, it's time to inform you of another audition that is unique and scary.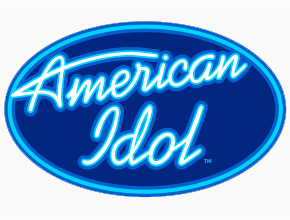 Just kidding! I got you!!
Naw, it'd be fun, but I'm sticking to something cooler:
Except scratch the band part. I'm singing instead. This year is the very first year that I am "of age" to try out for this. If you're wondering what it is, it's an audition where I get to go in front of one judge and sing a solo, then I sightread. Or I sightread first and then sing.... Whatever. I'm singing and sightreading, okay? And if they decide I don't totally stink, I get chosen as one of the 25 altos that get to perform at a festival! *yay* This one scares me stiff, because plays? I've done that. I'm comfortable onstage. But singing? Never done anything remotely like this, so I could use a lot of crossed fingers. Maybe even toes, if you feel so inclined. Oh! Wondering when I'll audition, just in case you want to cross your fingers right then? Alrighty!
AYT Dr. Jekyll and Mr. Hyde: 7:30 p.m. Friday.
AMEA Regionals: 6:08 p.m. Saturday.
That's all, folks! Thanks for reading!
-DQ#1